0
ELE21 TANK
Type of product. Tank for fuels and flammable materials
Axis: Horizontal
Capacity: 2100 Litres
Diameter: 2100 mm
Length: 1732 mm
width: 2100 mm
Height: 890 mm
With containment basin 110%
Technical features
Fluid type

Diesel

Diameter (Ø)

2100 mm

Tank capacity (L)

2100

Length (mm)

2100

Width (mm)

1400

Height (mm)

890

Oil fuel transfer pump

Optional
Details
ELE21 TANK FOR FLAMMABLE LIQUIDS AND FUEL CAPACITY 2100 LITRES

ELE21 is a large tank for flammable liquids and fuel, with horizontal axis, 2100 Litres capacity, suitable for storage, powering generators, burners and heating.


ELE21 is a cylindrical tank with horizontal or vertical axis in S235JR carbon steel sheet (UNI-EN 10025) with a thickness of 20/10 0 30/10 mm, externally treated against corrosion by pickling the sheets, zinc chrome anti-rust primer and finishing with bi-component enamel.
The painting of ELE21 is carried out in the spray booth with scrupulous reduction of polluting agents in respect of the environment.
ELE21 is complete with containment basin with a volumetric capacity equal to 110% of that of the tank.
TECHNICAL CHARACTERISTICS OF ELE21
Type of product. Tank for fuels and flammable materials
Axis: Horizontal
Capacity: 2100 Litres
Diameter: 2100 mm
Length: 1732 mm
width: 2100 mm
Height: 890 mm
With containment basin 110%
Related Cccessories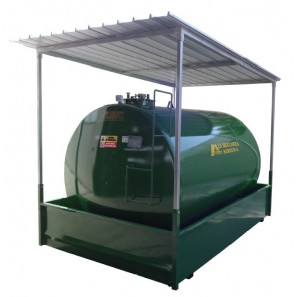 Discounted Price
tax excluded
Technical features
Fluid type

Diesel

Diameter (Ø)

2100 mm

Tank capacity (L)

2100

Length (mm)

2100

Width (mm)

1400

Height (mm)

890

Oil fuel transfer pump

Optional
Related Cccessories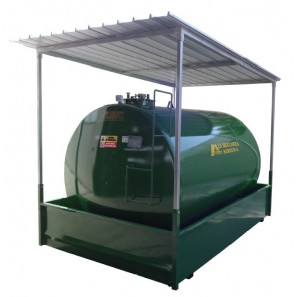 Discounted Price
tax excluded