0
AIR CONDITIONERS FOR VEHICLES AND BOATS
....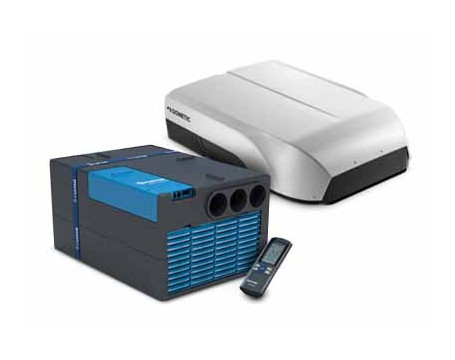 Air conditioners for vehicles and boats
Air conditioners for vehicles such as trucks, campers or caravans and boats, air conditioners, heat pumps and much more are available for sale in our catalogue. By purchasing one of the models of air conditioners for vehicles and boats you can easily increase the comfort for your camper, truck or boat, wherever you are, at any time.
Inside our shop you can find different models of air conditioners for boats and vehicles, modern and advanced, which will ensure a perfect temperature on board your boat, your camper or your truck.
The air conditioners for motorhomes can be roof, split and built-in. Highly efficient, roof air conditioners are ideal for saving space inside your motorhome. We also offer a range of built-in air conditioners that allow you to install the unit without compromising the aerodynamic capabilities of your vehicle.
If you want to save space on your boats, we recommend installing one of our high efficiency roof air conditioners. We also supply complete air conditioning systems, available in variable power and capacity, all designed for quick and easy retrofit installation.
If you are looking for a truck air conditioner that runs quietly for up to 12 hours and with low vibration when the engine is off, take a look at our high-efficiency parking air conditioners. They will give you a long, uninterrupted rest in your cab. What's more, all our air conditioning systems, monoblock, split or flush mount, are easy to install.
Our air conditioners are suitable for all types of needs and guarantee the achievement of the desired climate when the outdoor (and indoor) temperature becomes unbearable.
We have selected for you the best brands such as Truma, Dometic, Telair in order to offer you the air conditioner for trucks, campers or boats that best suits your needs.
In case of a power failure or power supply you can power these air conditioners through a portable generator set.
Showing 1-36 of 92 item(s)