0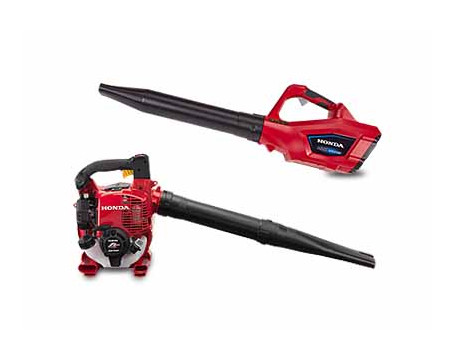 LEAF BLOWERS
The blowers are used to keep your garden clean and tidy, accumulating the leaves in places where they can then be collected.
Blowers are available both with bandage motor and electric cordless, powered by a rechargeable lithium-ion battery.

Leaf Blower with petrol engine
The blower in our portable range has the advantage of counting on the unbeatable Honda GX25 engine, capable of making the many gardening jobs easy within reach of these tools.
A blower is designed to do one and the same job. The blower, thanks to a powerful and precise air flow, allows you to stack leaves and mowings that can then be collected and composted. It is the ideal solution to keep gardens, parks, stadiums and streets tidy and clean all year round.
Honda's lightweight blower is the first of its kind to have a powerful and efficient 4-stroke engine that delivers a clean, quiet and environmentally friendly performance. But the great news don't stop there: thanks to features like the air flow speed regulator, the Honda blower makes your job easier.

Cordless leaf blower lithium battery powered

Honda engineers have carefully studied the ergonomics of the new cordless leaf blower, creating a model that is perfectly balanced when in operation. To achieve this, the weight has been distributed so that the blower naturally tends to point downwards, making it more comfortable to use. Even the toughest jobs during the winter months will be completed in a breath!
Original Honda parts are also available. Please contact us for more information.
HONDA HHB 25E Blower
Fuel

Gasoline

Engine

GX25T

Engine rpm (rpm)

7000

Ignition

Recoil

Starting system

Manual

Engine capacity (cm³)

25

Oil capacity (L)

0.08

Net power (kW)

0.72

Air flow (m³/h)

600

Fuel tank capacity (L)

0.58

Acoustic power

102 dB(A)

Length (mm)

335

Width (mm)

265

Height (mm)

370

Dry weight (Kg)

4.5

Maximum air speed (m/s)

70

Setting air flow

Yes

Engine manufacturer

Honda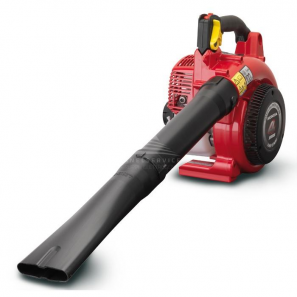 Discounted Price
tax excluded
Honda HHB 36AXB Leaf Blower
Acoustic power

99 dB(A)

Dry weight (Kg)

2.8

Maximum air speed (m/s)

66

Product type

Leaf Blower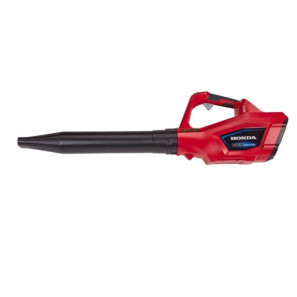 Discounted Price
tax excluded