0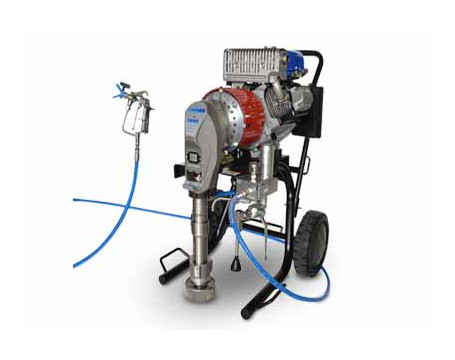 Paint pumps

Pumps for professional airless painting, for industrial and shipbuilding applications, with power supply, manual or petrol engine.
Larius Srl is the largest Italian company specialized in the production and sale of pumps and sprayers for paints and varnishes, machines and systems for airless applications, accessories for pumps and spare parts for airless pumps.
The professional high pressure airless electric sprayers are equipped with the exclusive electric piloting system that allows the protection of the motor and the board, in case of lack of grounding, voltage fluctuations, overheating and inadequate electrical extensions.
The types of spray painting pumps present in this section are many, depending on the application required: the pumping group can be piston, diaphragm or peristaltic.
You can also find the accessories dedicated to painting pumps related to the single products or in the dedicated section; for the spare parts you have to tell us the model of painter in your possession and the serial number.
Showing 1-25 of 25 item(s)