0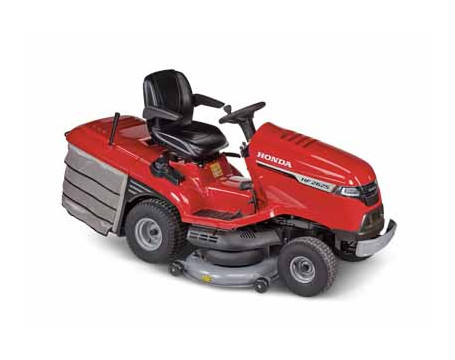 RIDE-ON LAWNMOWERS
Honda ride-on lawnmowers allow you to take care of your greenery quickly and comfortably. The ride-on lawnmowers have powerful Honda petrol engines.
Self-propelled lawnmowers of various sizes, depending on the model varies the size of the cutting deck, the number of forward speeds, and the possibility of having mulching functionality.
This feature allows you to say goodbye to the grass-cutting bags: if used correctly, the mulching system not only cuts the grass, but also chops it up, making it become nourishment for your lawn!
Honda rid-on lawnmowers make turf maintenance easy, ideal for large gardens and professional use.
Built to last, they are equipped with 4-stroke V-twin engines that offer top performance and low emissions, are so easy to start and less expensive.
A wide range of original Honda accessories are available for your ride-on lawn mowers; for original Honda spare parts please tell us the ride-on lawnmower model and serial number.