0
PTO SHAFT GENERATOR SETS
....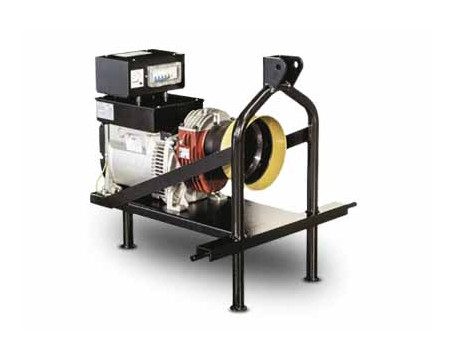 Generators PTO Shaft
Generators PTO Shaft are used in the agricultural sector. These current generators are very simple to use and are used to generate electricity in places where usually è difficult to find, by means of coupling to a tractor with low energy consumption.
Substantially a Generators PTO Shaft set of this type è composed of a frame on which is placed an alternator that can be connected to the tractor lift, a special multiplier of turns on one side, while on the opposite side è equipped with an electrical panel with sockets.
These generators are driven by a cardan shaft coupling thanks to the action of the P. T. O. (Power Take Off) of an agricultural tractor through direct coupling.
In our extensive catalog you can find the Generators PTO Shaft that's right for you, available both for sale and for rent. Available in single-phase, three-phase or single-phase/three-phase version and from 1500 rpm to 3000 rpm depending also on the power required by the tractor to which it is connected, the Generators PTO Shaft set for sale and for rent in our catalog have been chosen among the best brands in circulation such as Cgm, Agrowatt, Axo, Genset, Mase, Pramac, Tecnogen, Wfm.
This type of gimbal generators are available both for sale and for rent, also with voltage regulator such as the AVR which allows to generate a clean current avoiding voltage surges that can burn the devices moreù sensitive.
The choice on the type of alternator necessary to be able to power your load è fundamental, and thanks to the practical system of filters you can choose the Generators PTO Shaft set on sale for you.
If you still have doubts or need more information do not hesitate to contact us.
Showing 1-36 of 218 item(s)