0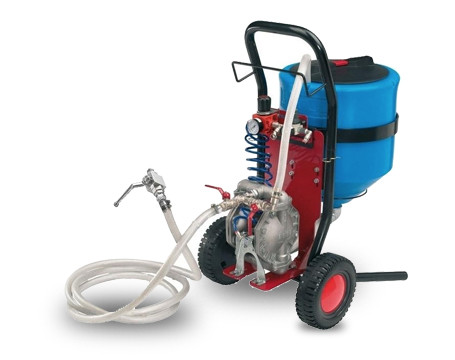 Peristaltic Pumps

The peristaltic pump is an electric pump, used for spraying wall plasters or synthetic materials for coating internal and external walls: the applicators for dense products and aggregates for sale are produced by Larius in Italy.
The equipment is generally equipped with a hopper of 50 litres capacity, easy to fill and funnel-shaped, which makes it easier for the material to fall into the peristaltic pump.
The peristaltic pump, easy to maintain, allows a uniform and constant flow rate of the product.
A pressure relief valve is usually mounted on the outlet of the delivery pipe, to eliminate bottlenecks or occlusions that can damage the pump; in this way it is possible to apply thick, aggregate or granular products such as mortar or plaster.
It is also possible to see the original Larius accessories related to the single peristaltic pumps or in the appropriate section: for spare parts, please tell us the peristaltic pump model in your possession and its serial number.