0
VOLTAGE REGULATORS / INVERTER / TRANSFORMERS
....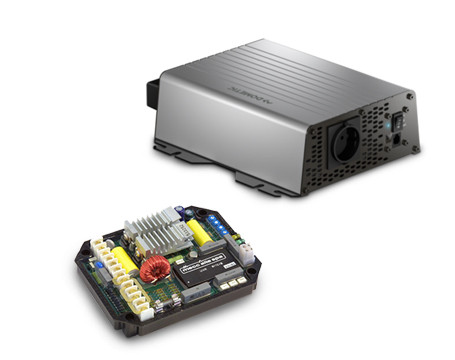 Voltage Regulators / Inverters / Transformers
Voltage regulators, Inverters and transformers are products that you can find in our catalogue. These products are available from the best brands such as Mecc Alte, Linz Electric, Dometic, Victron Energy, Beltrame, Eletras.
The inverter is an electronic device that allows you to convert direct current input to alternating current output. The inverter is perfect for vehicles such as trucks, campers or caravans as it can be connected to the starter battery to be able to power other devices that run on alternating current. The new generation of pure sine wave inverters generates the perfect voltage.
The transformer, on the other hand, is an electrical machine powered by alternating current that serves to transform the different voltage and current of two non-contact circuits. The electrical energy will then pass from the primary circuit which will be the input to the secondary circuit which will be the output.
Finally, the voltage regulator is an electronic device that automatically regulates the voltage in a generator set or current generator, for example. It mainly serves to make the voltage stable and the current clean, thus avoiding voltage surges that can damage sensitive devices such as PCs, smartphones or connected appliances. The main and most modern regulators are the AVR and the inverter but in some alternators or generator sets there are also capacitor or compound regulators.
We have selected for you the best voltage regulators, inverters and transformers at the most affordable price.
Showing 1-36 of 434 item(s)