0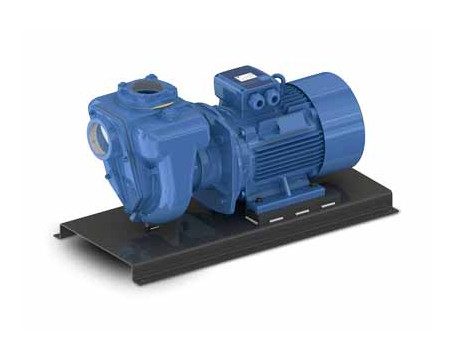 Electric pumps

Electric pumps for sale intended to treat various types of material: sea water, sewage, dirty and slightly sandy water, clear water.
Ideal in the civil sector and at the same time in the industrial, agricultural, naval, safety, civil protection and fire protection, our electric pumps satisfy with their quality a wide range of customers.
The electric pumps are driven by a single-phase or three-phase electric motor, depending on its use, and are in fact available with the following types: submersible electric pump, autoclave, self-priming single effect. The electric pumps on sale in our catalogue are easy to handle and easy to transport, but they are also very powerful, in fact they can have flow rates up to 8000 liters/minute.
Choose the electric pump that meets your needs according to its main characteristics: total head, maximum flow rate, type of phase.
Use our practical search filter system to find the perfect electric pump for you. Choose the type of water (seawater, charged, dirty and slightly sandy, clear) and the other characteristics is important to be able to buy an electric pump that does not spoil its components, so we are at your side for advice on the best choice. The wide proposal of our range includes electric pumps of the best brands such as Binda, Gmp, Hyundai, Idrofoglia and allows you to meet various requirements. If you are looking for a product with gasoline or diesel engine please see the category of motor pumps.
Inside our catalogue you can find a complete proposal at competitive prices. You can buy your electric pump online in total peace of mind, shipping safely throughout the national and international territory.


Showing 1-36 of 618 item(s)