0
PORTABLE POWER STATION
....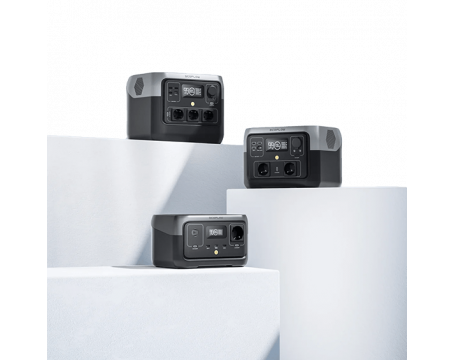 Portable power station
PORTABLE POWER STATION
Portable power stations are compact and versatile devices designed to provide electricity in a convenient and portable manner. These innovative solutions are ideal for use in outdoor travel, camping, recreational activities or as an emergency power source during power outages.
Portable power stations are powered by high-capacity lithium batteries, which can be recharged through a household power outlet, solar panel, or car cigarette lighter socket. These batteries store electrical energy, which can be used to power a variety of electronic devices.
Portable power stations offer significant advantages in terms of convenience and range. They are designed to be lightweight, easy to carry, and suitable for use on the go. These portable solutions can provide power for several hours or even days, depending on the size of the battery and the power consumption of the connected devices.
Portable power stations also feature advanced safety features, such as overcharge, short-circuit and overheating protection. This ensures safe and reliable use, protecting both the power station and connected devices.
Portable power stations offer several advantages over other power solutions. First, they are extremely convenient. They can be easily carried in backpacks or bags while hiking or traveling, allowing a reliable source of power to be available at all times. In addition, because of their compact size, they take up little space and can be easily placed in tents, vehicles or boats without cluttering them.
In addition, portable power stations are generally quiet and do not emit harmful gases during use, unlike gasoline or diesel generators. This makes them an environmentally friendly choice for power in sensitive environments or during outdoor activities
You can find more information in our Power Station Blog area
Showing 1-22 of 22 item(s)