0
Accessories and spare parts for compressors
....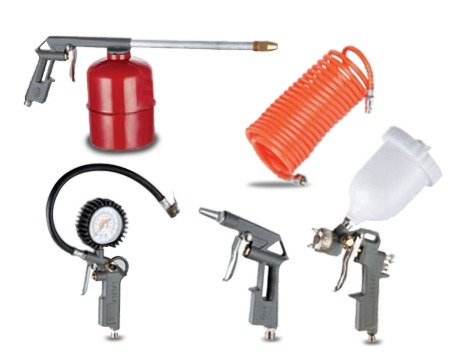 ACCESSORIES AND SPARE PARTS FOR COMPRESSORS

Accessories and spare parts for compressors, suitable to complete, customize or repair your equipment.
The items in this section are sometimes available only if ordered together with the reference product, please check before purchasing.
Accessories and spare parts of the best brands: VINCO, HYUNDAI, FINI COMPRESSORI.
In this section you can find:
- Complete universal compressor accessories kits; included in these products you can find:
- Inflating gun
- Blowgun
- Washing gun
- Airbrush with upper tank - 0.5 Lt
- Nylon spiral hose 5 m quick coupling
Moreover, on request we can supply spare parts and accessories for FINI compressors brand products: tell us the serial number of the FINI compressor in your possession and we can supply the accessory and the spare part you want. The serial number is important to identify the accessory or spare part you need because there may be substantial differences depending on the year or production lot.