0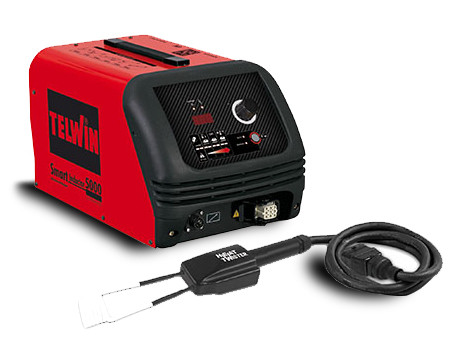 SPOT WELDERS

Spot welders or resistance welders, allow the fusion of 2 components following an electrical discharge of two copper electrodes to join together solid parts in a permanent way.
The spot welders on sale in this section have been selected by Man.El. Service to have an unbeatable quality-price ratio and meet all needs, both hobbyists and professionals. Suitable to be connected to the current or to a generator, they are available for all the most common welding systems.

How does a spot welders work?

Among the different ways to weld between metal parts there is the one called electric resistance welding through which it is possible to join together two sheets or other metal surfaces by spot. The operation of a spot welding machine is based on the presence of an electrical circuit that allows the achievement of high heat only in the points where the electrodes are in contact with the area to be welded.

The sheet metal parts to be welded must be positioned one on top of the other and closed between two electrodes usually made of copper. These are tightened until they are correctly positioned on the sheet metal and then the pointer can be switched on, closing the electrical circuit and starting the current flow. The high heat that develops the pointer in the two areas of contact between the sheet metal and the electrodes will lead to the fusion of a small area, i.e. the creation of welding points.

The spot welders that you can find on sale in our catalogue are single-phase and are available in various powers, complete with the necessary accessories to start the work immediately.
All the brands of spot welders that we have carefully selected guarantee quality, high stability and at the best price. The brands we offer are Helvi, Saf-Fro, Telwin.
Can't find the spot welder you need or need spare parts? Contact us!