0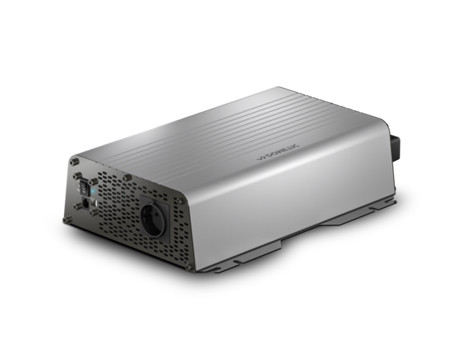 Inverter

Inverters available for sale on our extensive catalogue of the best brands such as Victron Energy and Dometic.
The inverter is an electronic device that has precisely the task of "inverting" the direct current input into alternating current output at a given voltage and frequency.
The inverters are available with different wave types such as modified sine wave and pure sine wave and can be of different powers from 250W up to 8000W.
The new generation of pure sine wave inverters generates the perfect voltage. The inverters are also suitable for modern vehicles with intelligent alternators and standby mode for energy saving.
The new generation of premium pure sine wave inverters deliver the perfect voltage and offer two additional advantages: priority circuit with voltage synchronization and energy-saving Smart Standby mode. Like all DSP inverters, they are suitable for modern vehicles with intelligent alternators.
The inverter is perfect for vehicles such as trucks, motorhomes or caravans as it can be connected to the starter battery to power other devices such as air conditioners. In photovoltaic systems, the use of the inverter is obvious. A photovoltaic system produces direct current, while the home electricity grid is powered by alternating current.
Showing 1-36 of 175 item(s)