0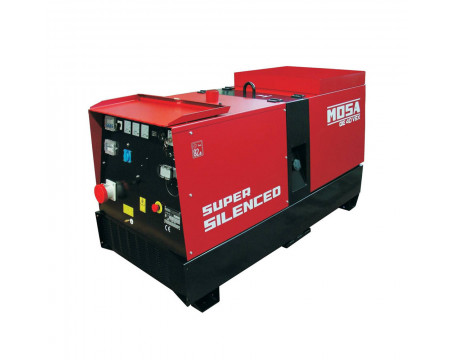 Rental of Generators in Turin and Throughout Italy

Generators for rent in Turin and Italy. We offer rental of single-phase and three-phase generators with a power range from 2 kVA to 2500 kVA, providing the option for pick-up at our locations in Turin and Milan or nationwide delivery across Italy.
Request a free and no-obligation rental quote by clicking the 'Request Quote' button or calling us at 011.253533.
Our portable power generators and rental generator units are of the highest quality, sourced from top brands, and maintained by experienced technicians in the field, ensuring a reliable and surprise-free service.
Renting a generator is essential for having electrical power even when the grid is unavailable or inaccessible. Events, fairs, festivals, shows, live concerts, construction sites, industrial use, leisure, agriculture—there are countless areas where a reliable source of electrical power is necessary.
With our shipping service, we can promptly send your rental generator anywhere in Italy. Alternatively, you can arrange for pick-up at our offices in Turin or Milan.
Our rental power generators come in open, silenced, or super-silenced variants, equipped with an automatic voltage regulator (AVR), available in single-phase or three-phase configurations, and featuring Inverter technology. All generators for rent up to 12 kVA also come with swivel wheels for added convenience.
Generators with capacities exceeding 15 kVA, intended for continuous use, are more suitable for fixed installations but are equipped with pockets for forklift forks and hooks for overhead crane or hoist use.
Some of our generators are suitable for use as emergency backup generators. Thanks to the automatic control unit and ATS telecommunication panel, our automatic generators available for rent activate automatically during power outages, making them vital for industrial and agricultural production activities.
The ManelService rental fleet in Turin and Italy consists of top-quality generators from renowned manufacturers such as Honda, CGM, Mosa, Tecnogen, Genmac, and WFM.
Renting a generator is hassle-free, and our staff is always available to address any inquiries.
In addition, we invite you to explore other rental products that we offer to enhance the management of your business resources.
Showing 1-29 of 29 item(s)
Showing 1-29 of 29 item(s)