0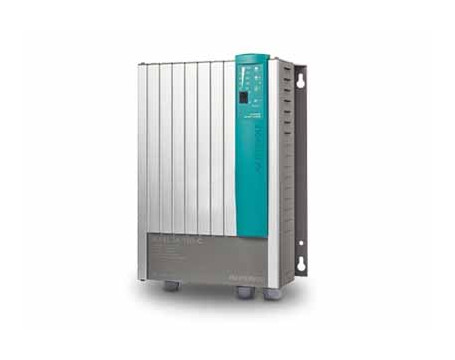 Battery chargers

Battery chargers for sale of different models divided into single-phase, three-phase, single/three-phase and with different voltages for charging batteries of different voltages.
If you are looking for the right portable travel charger, you are in the right place. The single-phase and three-phase chargers we offer for sale are light and ideal to be transported where you need them and thanks to their charging voltage up to 48V you can use them to charge different types of batteries. The portable electronics of the chargers add comfort and practicality to your living room furniture. The charger ensures reliable and durable operation of electronic devices such as batteries. Our range includes single and three-phase chargers compatible with any type of device. Designed for easy use, the chargers in our catalogue ensure quick charging, protecting the battery from damage.
Use the handy search filter system to find the battery charger that best suits your needs by selecting the phase type, voltage type, rated current and other features. Each type of battery charger in our online shop is characterized by safety, simplicity and versatility and is designed to be used in professional, semi-professional and even for recreational purposes.
The products guarantee a fast and complete charge of the batteries and ensure level performance in any situation or application.
If you need to convert the direct current of the batteries into alternating current then we invite you to view the inverter category.
Showing 1-36 of 151 item(s)