0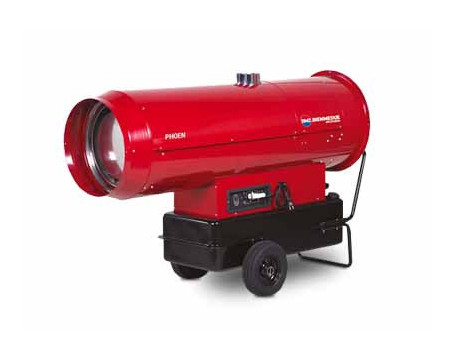 Heat Generators
For construction and events
Heat generators for sale for construction and events. This family includes heat generators that respond to the logic of mobile or temporary emergency heating, in indoor and outdoor environments, with a relatively low price and, above all, without the need for installation. Thanks to their manageability, mobility, sturdiness, reliability and flexibility, heat generators are mainly used in the building sector (building sites, constructions, etc...) and in structures or temporary shelters (tents, tensile structures, etc.). They are generally single-fuel heat generators (oil or gas), equipped with wheels and/or handles.
For industry
The family of heat generators on sale for industry includes hot air generators that cannot be considered totally mobile and emergency generators as they all require limited additional works for their installation. Heat generators are normally used in traditional heating systems (warehouses, sheds, laboratories, factories, etc...) and, thanks to the cheapness of the investment, they are an alternative proposal to conventional heating systems. They are heat generators with a structure that develops vertically and are all indirect combustion: they use a heat exchanger that allows the evacuation of fumes through a chimney that can be connected to the outside.
For other similar products we invite you to discover the air conditioning category.
Showing 1-36 of 65 item(s)