0

Welcome to the dedicated eCommerce VINCO
ManElService offers current generators and compressors from Vinco, an Italian company specialising in the sector.
VINCO KIT ACCESSORI COMPRESSORE - COD. 60605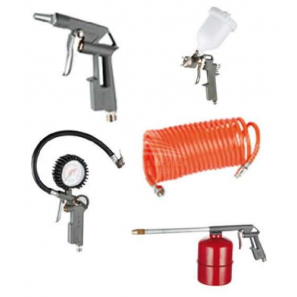 Vinco Srl is a leader in the compressors sector, the result of over 40 years of experience of technicians specialized in the production of these products. Choosing the right compressor is only a matter of frequency of use. The greater the use, the greater the need for a larger tank.
Our compressors are equipped with double air outlet (unlike most competitive products) to use them for two different functions simultaneously and double pressure gauge for pressure control.
Vinco Srl offers compact solutions from 6 lt for the hobbyist up to large 100 lt compressors, with horizontal or vertical tank, with single piston or with double piston and V-head, up to the model equipped with belt drive for professional uses that require constancy and power pressure.