0

RESIN INJECTION PUMPS
....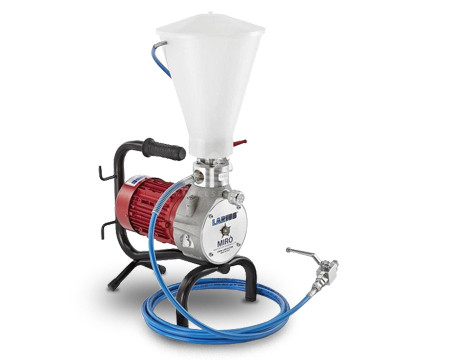 Resin injection pumps

The electric resin injection pumps on sale can operate hot or cold depending on the version; very popular in the construction sector, especially for renovations.
Man.El.Service offers resin injection pumps that work with various technologies to ensure the most suitable choice for your needs.
Problems of subsidence in the ground, cracks in walls and water infiltration?
LARIUS produces pumps for the two-component resin-based system, equipment for resin injection, metering pumps for superfluid epoxy two-component resins, pumps for injection of acrylic, expanding and expanding resins, pumps for the injection of hydro-expansive polyurethane injectable resins, high performance injection resin pumps for anchoring on all types of masonry, wall injections, consolidation on concrete and soil and to stop water infiltration in order to restore, dehumidify and waterproof walls and floors.
Water infiltration, caused by changes in the groundwater tables, affects the most diverse materials: concrete, masonry of different composition such as natural stone, bricks, steel and rock layers of confinement. LARIUS filler injection pumps and resin injection systems offer solutions that make it possible to intervene promptly where the problem arises, such as at construction joints, connections between vertical and horizontal elements, cracks or construction failures.

It is also possible to see the original Larius accessories related to the single pumps in the appropriate section: for spare parts, please tell us the pump model in your possession and its serial number and we will be able to provide you with a quick quotation.
LARIUS MIRO INJECTION - Diaphragm pump for resin injection
Frequency (Hz)

50

Voltage (V)

230

Maximum output capacity (Lt/min)

2.2

Pressure (bars)

250 Max

Length (mm)

400

Width (mm)

440

Height (mm)

500

Dry weight (Kg)

20

Version

Frame

Type of pumping group

Membrane

Type of injection

Standard
Discounted Price
tax excluded
LARIUS MIRO' COLD INJECTION - Diaphragm pump for resin injection
Frequency (Hz)

50

Voltage (V)

230

Maximum output capacity (Lt/min)

2.2

Pressure (bars)

250 Max

Length (mm)

400

Width (mm)

440

Height (mm)

500

Dry weight (Kg)

20

Version

Trolley

Type of pumping group

Membrane

Type of injection

Cold Injection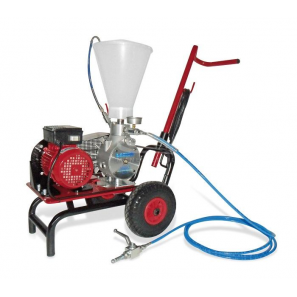 Discounted Price
tax excluded