0


Welcome to the dedicated eCommerce POWERMATE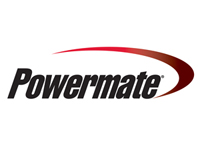 Powermate: Generator sets with excellent quality/price ratio Powermate, Pramac's sub-brand, is a company that produces power generators . On our catalogue dedicated to Powermate you can find different generators ideal to satisfy our customers' requests, thanks to the excellent...


Sorry for the inconvenience.
Search again what you are looking for
All Powermate portable generators are designed and tested to the highest standards. Powermate use only the best component parts, including world-class engines from Honda, Mitsubishi, Subaru, and Yamaha.