0
MOSA TF II9 Y J-4x350 LED LIGHTER TOWER WITH GENERATOR 8,5KW SINGLE-PHASE STAGE V
Phase type: Single-phase
Maximum power: 10.6 KVA / 8,5 KW
Continuous power: 9.6 KVA / 7,7 KW
Maximum height (mt. ): 9
Illuminated Area: 4800 m²
Lift: Hydraulic
Lamps: LED
Floodlights: 4 x 350 W
Transportability: Fixed
Wind Stability (Km/h): 80
Rotation: 340°
Adjustable Stabilizers: 4
Motor: KOHLER KDW 1003
Motor RPM: 1500 rpm
Emissions Standard: STAGE 5
Fuel: Diesel
Sound Pressure: 90 dBA (65 dBA @ 7 m)
Tank Capacity (l): 110
Autonomy only lights (h): 230
Consumption only lights (l/h): 0.50
Dimensions Min. (mm): 1780 x 1330 x 2050
Dimensions Max. (mm): 2210 x 1885 x 9000
Dry weight (Kg): 850
Technical features
Phase

Single phase

Maximum power single phase (KW)

8.5

Continuous power single phase (KW)

7.7

Maximum power single phase (KVA)

10.6

Continuous power single phase (KVA)

9.6

Fuel

Diesel

Frequency (Hz)

50

Voltage (V)

230

Sockets configuration

1 x 230V/ 32A 2P+T / 1 x 230V/ 16A 2P+T

Engine

KOHLER KDW 1003

Emissions Regulations

Stage 5

Engine rpm (rpm)

1500

Starting system

Electric

Engine capacity (cm³)

1028

Number cylinders

3

Cooling

Water

Type of lamps

LED

Lamps

4 x 350 W

Telescopic pole

Galvanized

Illuminated area (m²)

4800

Total lumens (Lm)

223820

Lifting System

Hydraulic lifting system

Maximum height (m)

9

Mast rotation

340°

Open size (mm)

2210 x 1885 x 9000

Lenght closed (mm)

1780

Width closed (mm)

1330

Height closed (mm)

2050

Transportability

Stationary

Stability to wind (Km/h)

80 Km/h

Fuel tank capacity (L)

110

Consumption (L/h)

0.5

Running time (h)

230

Acoustic power

90 dB(A)

Acoustic pressure

65 dB(A) at 7 m

Dry weight (Kg)

850

Silenced

Yes

Super silenced

Yes

Brushes

No

Engine manufacturer

Kohler
Details
MOSA TF II9 Y L-4x350 LED LIGHT TOWER WITH GENERATOR 9KW SINGLE-PHASE STAGE V
MOSA TF II9 Y L-4x350 LED is a light tower with a generator equipped with a KOHLER KDW 1003 Stage V Diesel engine, with 4 floodlights capable of delivering 350W light output each.
MOSA TF II9 Y L-4x350 LED is equipped with a KOHLER KDW 1003 Stage V engine, fully compliant with the latest European emission regulations. MOSA TF II9 Y L-4x350 LED is equipped with a hydraulic lifting system, capable of raising the tower to a height of 9 m. Thanks to the 4 LED lamps, the MOSA Light Tower can illuminate an area of 4800 square meters with a maximum luminous intensity of 223820 lm.
The safety stop stops the descent at a safe height that avoids the risk of collision with the lights during the normal descent phase or in case of sudden breakage of the telescopic ropes or the automatic brake of the lifting winch.
MOSA TF II9 Y L-4x350 LED is characterized by extremely compact dimensions and squared shape that optimize and facilitate its positioning and transport on mobile means.
TECHNICAL FEATURES MOSA TF II9 Y L-4x240 LED
Phase type: Single-phase
Maximum power: 10.6 KVA / 8,5 KW
Continuous power: 9.6 KVA / 7,7 KW
Maximum height (mt. ): 9
Illuminated Area: 4800 m²
Lift: Hydraulic
Lamps: LED
Floodlights: 4 x 350 W
Transportability: Fixed
Wind Stability (Km/h): 80
Rotation: 340°
Adjustable Stabilizers: 4
Motor: KOHLER KDW 1003
Motor RPM: 1500 rpm
Emissions Standard: STAGE 5
Fuel: Diesel
Sound Pressure: 90 dBA (65 dBA @ 7 m)
Tank Capacity (l): 110
Autonomy only lights (h): 230
Consumption only lights (l/h): 0.50
Dimensions Min. (mm): 1780 x 1330 x 2050
Dimensions Max. (mm): 2210 x 1885 x 9000
Dry weight (Kg): 850
Looking for a lighttower with different technical characteristics? Here you can find the full range of lighttowers MOSA or other specialized brands.

The images are for guidance only.
Nulla euismod nisi interdum varius euismod. Integer lacinia fringilla facilisis. Curabitur ac orci nec velit rhoncus tempor vitae vitae ipsum. Ut sem enim, finibus vitae vestibulum a, tristique in magna. Sed eu consectetur quam, vel vulputate dui. Etiam nisl massa, tempor sed laoreet in, porttitor nec est. Morbi lacus elit, malesuada ac aliquam vel, posuere quis elit. Aliquam vitae metus ac tellus viverra consectetur. Nunc dignissim, nisi ornare molestie auctor, turpis libero vehicula erat, ac tristique sem enim in tellus. Cras tempus dui dolor, vel iaculis neque molestie ut
Technical Sheet / Manuals
Related Cccessories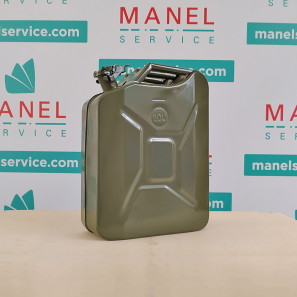 Discounted Price
tax excluded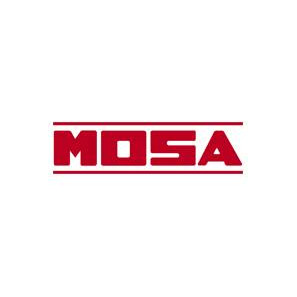 Discounted Price
tax excluded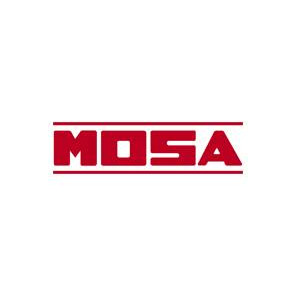 Discounted Price
tax excluded
Technical features
Phase

Single phase

Maximum power single phase (KW)

8.5

Continuous power single phase (KW)

7.7

Maximum power single phase (KVA)

10.6

Continuous power single phase (KVA)

9.6

Fuel

Diesel

Frequency (Hz)

50

Voltage (V)

230

Sockets configuration

1 x 230V/ 32A 2P+T / 1 x 230V/ 16A 2P+T

Engine

KOHLER KDW 1003

Emissions Regulations

Stage 5

Engine rpm (rpm)

1500

Starting system

Electric

Engine capacity (cm³)

1028

Number cylinders

3

Cooling

Water

Type of lamps

LED

Lamps

4 x 350 W

Telescopic pole

Galvanized

Illuminated area (m²)

4800

Total lumens (Lm)

223820

Lifting System

Hydraulic lifting system

Maximum height (m)

9

Mast rotation

340°

Open size (mm)

2210 x 1885 x 9000

Lenght closed (mm)

1780

Width closed (mm)

1330

Height closed (mm)

2050

Transportability

Stationary

Stability to wind (Km/h)

80 Km/h

Fuel tank capacity (L)

110

Consumption (L/h)

0.5

Running time (h)

230

Acoustic power

90 dB(A)

Acoustic pressure

65 dB(A) at 7 m

Dry weight (Kg)

850

Silenced

Yes

Super silenced

Yes

Brushes

No

Engine manufacturer

Kohler
Technical Sheet / Manuals
Related Cccessories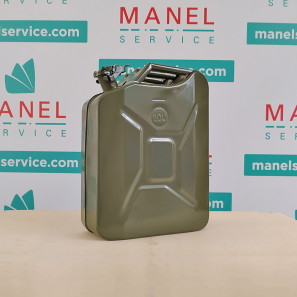 Discounted Price
tax excluded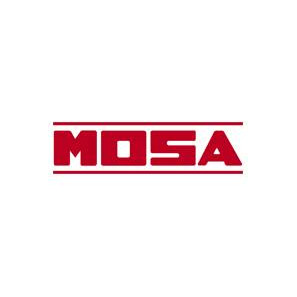 Discounted Price
tax excluded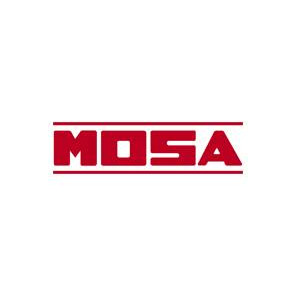 Discounted Price
tax excluded