0
CGM SUPERPOWER 6000SPA GENERATOR SINGLEPHASE 6KVA
6KVA 4.8KW SINGLEPHASE CURRENT GENERATOR
Maximum power Singlephase: 4.8 KW
Maximum power Singlephase: 6KVA
Fuel: Petrol
Voltage: 230 V
Frequency: 50 Hz
Engine: CGM 14.0HP
Start: Manual / Electric
Consumption: 1.8 Lt/h
Length: 717 mm
Width: 545 mm
Height: 592 mm
Weight: 69 Kg
Automatic mains failure panel With integrated automatic transfer switch
AVR
Technical features
Phase

Single phase

Maximum power single phase (KW)

4.8

Maximum power single phase (KVA)

6

Fuel

Gasoline

Frequency (Hz)

50

Voltage (V)

230

Sockets configuration

2 x 230V

Engine

CGM 14.0HP, 4 stroke

Emissions Regulations

Stationary Use

Engine rpm (rpm)

3000

Starting system

Manual / Electric

Engine capacity (cm³)

420

Number cylinders

1

Alternator

Copper

Fuel tank capacity (L)

25

Consumption (L/h)

1.8

Running time (h)

13.89

Acoustic pressure

70 dB(A) at 7 m

Length (mm)

717

Width (mm)

545

Height (mm)

592

Dry weight (Kg)

69

Silenced

No

Super silenced

No

Product type

Generator

ATS Switch device

Yes

Voltage regulator

AVR

Engine manufacturer

CGM
Details
CGM SUPERPOWER 6000SPE GENERATOR SINGLEPHASE 6KVA 4.8KW AVR
The single-phase 6KVA CGM SUPERPOWER 6000SPA AVR Generator is petrol-powered, equipped with electric and manual start, grid/group ATS switchboard, handles and wheels for easy transportation; like the whole CGM SUPERPOWER range, 6000SPA is a single-phase 6KVA generator that meets a high quality standard and guarantees a high level of reliability. The whole range of generators has positively passed different tests for each component of which the units and the final product itself are composed.
Automatic mains failure panel With integrated automatic transfer switch
The strong points of the single-phase 6KVA CGM SUPERPOWER 6000SPA generator are: the high quality of the components, the lightness, the compactness, the ease of use and also the modern design, equipped with a practical electric and manual start.
The CGM Superpower 6000SPA has been specially developed for camping, caravans, homes, and hobby applications, and is capable of powering a wide range of appliances.
The ATS control panel also allows the SUPERPOWER 6000SPA generator to start automatically when the power fails, making it ideal for domestic use, second homes and small businesses.
The standard equipment of the CGM Superpower 6000SPA genset is completed by a convenient hour meter, an oversized fuel tank for great autonomy and rain protection, to use it even in bad weather.
The advantages of AVR voltage regulator
The automatic voltage regulator, or AVR, allows the single-phase 6KVA CGM Superpower 6000SPA generator to deliver stable energy and thus be able to connect equipment with delicate electronics such as computers, household appliances, smartphones and tablets: the generator set is therefore ideal for use at home, camping, for hobbies and leisure, but also for construction sites and craftsmen.
The AVR voltage regulator and the high quality alternator with copper windings will provide you with safe and stabilised energy.
Technical features of the generator singlephase 6KVA CGM SUPERPOWER 6000SPE
Maximum power Singlephase: 4.8 KW
Maximum power Singlephase: 6KVA
Fuel: Petrol
Voltage: 230 V
Frequency: 50 Hz
Engine: CGM 14.0HP
Start: Manual / Electric
Consumption: 1.8 Lt/h
Length: 717 mm
Width: 545 mm
Height: 592 mm
Weight: 69 Kg
Automatic mains failure panel With integrated automatic transfer switch
AVR
Discover the whole range of industrial and portable current generators

Images and technical data not binding.
Technical Sheet / Manuals
Related Cccessories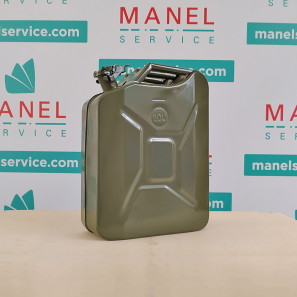 Discounted Price
tax excluded
Technical features
Phase

Single phase

Maximum power single phase (KW)

4.8

Maximum power single phase (KVA)

6

Fuel

Gasoline

Frequency (Hz)

50

Voltage (V)

230

Sockets configuration

2 x 230V

Engine

CGM 14.0HP, 4 stroke

Emissions Regulations

Stationary Use

Engine rpm (rpm)

3000

Starting system

Manual / Electric

Engine capacity (cm³)

420

Number cylinders

1

Alternator

Copper

Fuel tank capacity (L)

25

Consumption (L/h)

1.8

Running time (h)

13.89

Acoustic pressure

70 dB(A) at 7 m

Length (mm)

717

Width (mm)

545

Height (mm)

592

Dry weight (Kg)

69

Silenced

No

Super silenced

No

Product type

Generator

ATS Switch device

Yes

Voltage regulator

AVR

Engine manufacturer

CGM
Technical Sheet / Manuals
Related Cccessories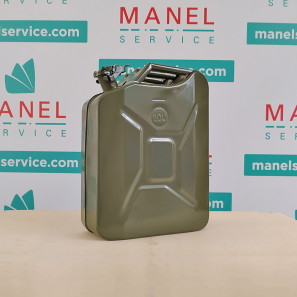 Discounted Price
tax excluded