0
SILENT 6100ER SINGLE/THREE PHASE GENERATOR DIESEL 6.6 KVA AVR
Phase Type: Single-phase/Three-phase
Maximum single-phase power: 2.8 KVA
Maximum power Single-phase: 2.25 KW
Continuous use power Single-phase: 2.2 KVA
Continuous use power Single-phase: 1.76 KVA
Maximum three-phase power: 6.6 KVA
Maximum three-phase power: 5.3 KW
Continuous use power Three-phase: 6.25 KVA
Continuous use power Three-phase: 5 KW
Fuel: Diesel
Voltage: 230 V/ 400 V
Frequency: 50 Hz
Start: Electric
Tank capacity: 12 Lt.
Outputs: 1 x PCE 5P 16 A, 1 x 16 A 220 V
Length: 920 mm
Width: 520 mm
Height: 760 mm
Weight: 152 Kg
AVR
Technical features
Phase

Single phase / Three phase

Maximum power single phase (KW)

2.24

Continuous power single phase (KW)

1.76

Maximum power single phase (KVA)

2.8

Continuous power single phase (KVA)

2.2

Maximum power three phase (KW)

5.3

Continuous power three phase (KW)

5

Maximum power three phase (KVA)

6.6

Continuous power three phase (KVA)

6.25

Fuel

Diesel

Frequency (Hz)

50

Voltage (V)

230 / 400

Sockets configuration

1 x PCE 5P 16 A, 1 x 16 A 220 V

Engine

OHV

Engine rpm (rpm)

3000

Starting system

Electric

Engine capacity (cm³)

418

Fuel tank capacity (L)

12

Acoustic pressure

72 dB(A) at 7 m

Length (mm)

920

Width (mm)

520

Height (mm)

760

Dry weight (Kg)

152

Silenced

Yes

Super silenced

No

ATS Switch device

Optional

Voltage regulator

AVR

Engine manufacturer

Caterpillar
Details
The SILENT 6100ER single/three-phase AVR diesel generator set is ideal for a wide range of activities, both for professional use (thanks also to the AVR voltage regulator) and for hobby use.
Simple and easy to use thanks to the folding handles (practical not only for transport but also to optimize storage space) and the bolted heavy duty anti-drilling wheels.
It can be combined with an ATS switchboard.

Features:
- Reliable energy for home, work and leisure environments
- Simple installation and operation
- Robustness thanks to strong frame, puncture-proof wheels and hinged handle
- All-steel structure
- Increased safety, with recessed sockets with snap-on safety covers

The images are purely indicative.
Related Cccessories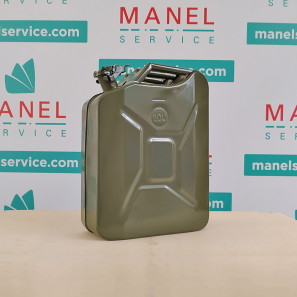 Discounted Price
tax excluded

Discounted Price
tax excluded
Technical features
Phase

Single phase / Three phase

Maximum power single phase (KW)

2.24

Continuous power single phase (KW)

1.76

Maximum power single phase (KVA)

2.8

Continuous power single phase (KVA)

2.2

Maximum power three phase (KW)

5.3

Continuous power three phase (KW)

5

Maximum power three phase (KVA)

6.6

Continuous power three phase (KVA)

6.25

Fuel

Diesel

Frequency (Hz)

50

Voltage (V)

230 / 400

Sockets configuration

1 x PCE 5P 16 A, 1 x 16 A 220 V

Engine

OHV

Engine rpm (rpm)

3000

Starting system

Electric

Engine capacity (cm³)

418

Fuel tank capacity (L)

12

Acoustic pressure

72 dB(A) at 7 m

Length (mm)

920

Width (mm)

520

Height (mm)

760

Dry weight (Kg)

152

Silenced

Yes

Super silenced

No

ATS Switch device

Optional

Voltage regulator

AVR

Engine manufacturer

Caterpillar
Related Cccessories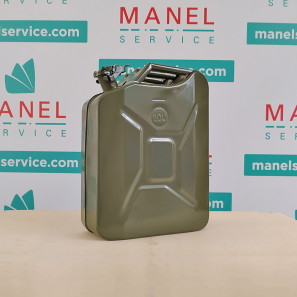 Discounted Price
tax excluded

Discounted Price
tax excluded