0
DOMETIC COOLAIR SP950C
OUT OF PRODUCTION
DOMETIC COOLAIR SP950C COMPRESSOR UNIT
Depth: 157.99 mm
Height: 489.97 mm
Width: 345.95 mm
Weight. 16 kg
Input voltage (direct current) 24 V
Starting current - max: 22.00 A
Number of nozzles: 0
Cooling capacity (ISO 5151): 850 W
Power consumption - Cooling mode (ISO 5151): 530 W
Technical features
Refrigerating yield

850 W

Length (mm)

157.99

Width (mm)

345.95

Height (mm)

489.97

Input voltage (V)

24

Power consumption (W)

530

Weight (Kg)

16
Details
DOMETIC COOLAIR SP950C COMPRESSOR UNIT
The Dometic CoolAir SP950C is a compressor unit designed in case it is impossible to install on the roof for stationary use, in case the cabin is too high, the two-storey structure or the roof pitch is too steep. The Dometic CoolAir SP950C stationary split SP 950 is the answer to your situation. With this system, the compressor and the unit with the evaporator are separated: the former outside the rear wall of the cabin, the evaporator on the roof, or inside the rear wall of the cabin, depending on the vehicle type.
Offering an alternative solution to truck cab refrigeration, the Dometic CoolAir SP950C compressor unit provides refrigeration performance with extraordinary flexibility. It can be combined with either of the two evaporator units, the ultra-thin Dometic CoolAir SP950T mounted on the roof or the Dometic CoolAir SP950I, which is mounted inside the cab wall. A comfortable environment in any type of truck cab.
TECHNICAL CHARACTERISTICS OF THE DOMETIC COOLAIR SP950C COMPRESSOR UNIT
Depth: 157.99 mm
Height: 489.97 mm
Width: 345.95 mm
Weight. 16 kg
Input voltage (direct current) 24 V
Starting current - max: 22.00 A
Number of nozzles: 0
Cooling capacity (ISO 5151): 850 W
Power consumption - Cooling mode (ISO 5151): 530 W

Are you looking for a product with different characteristics? HERE you can find the entire DOMETIC range and other specialized brands.
Images and technical data are not binding and subject to change by the manufacturer.
Related Cccessories
Technical features
Refrigerating yield

850 W

Length (mm)

157.99

Width (mm)

345.95

Height (mm)

489.97

Input voltage (V)

24

Power consumption (W)

530

Weight (Kg)

16
Related Cccessories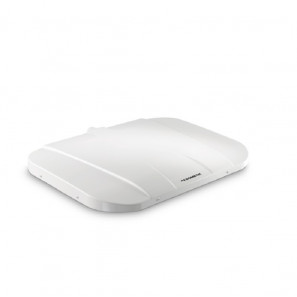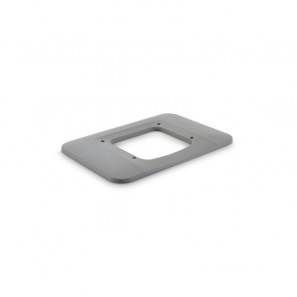 179,51 € + iva
179,51 € + iva