RENTAL OF GENERATOR SETS, LIGHTHOUSE TOWERS AND TANKS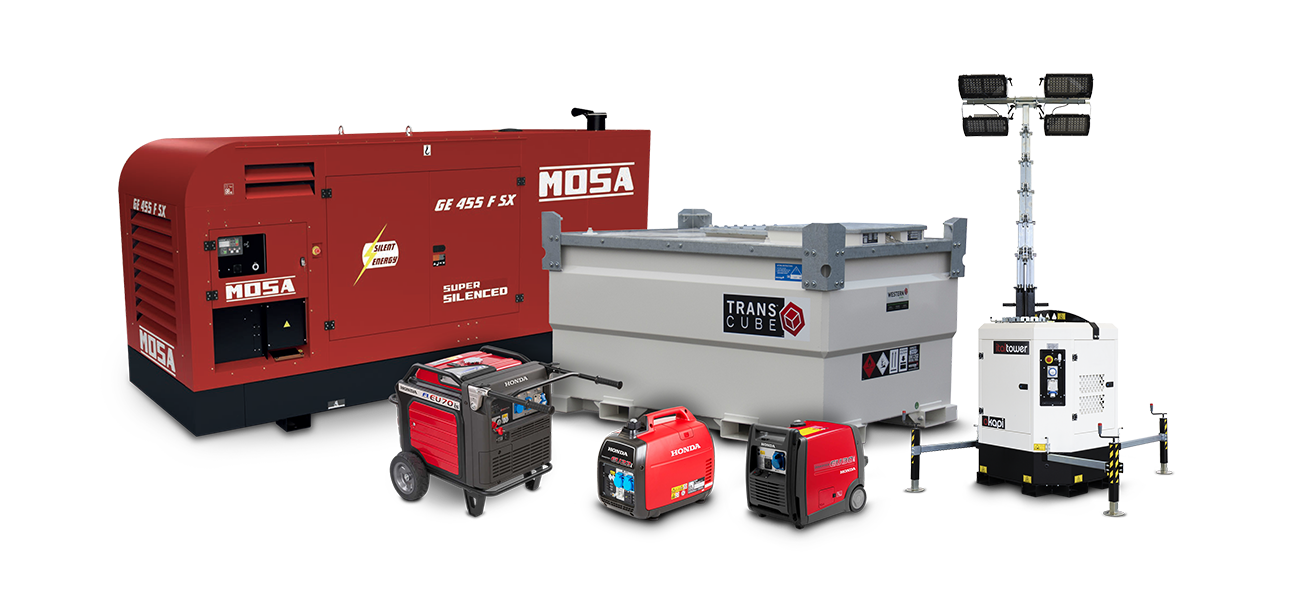 Are you looking for a generator or power generator rental service? You've come to the right place! With over 40 years of experience in the rental of power generators and power groups, we offer personalized solutions to meet your energy and lighting needs in any situation.

Our rental service for power generators and power groups includes the availability of pickup points in various cities in Italy such as Turin, Padua, and Milan, with delivery via express courier throughout Italy within 24 to 48 hours. We offer power generators of various powers, from 1 kVA to power groups with over 2,000 kVA. In our extensive catalog, you will find portable, professional, and industrial generators from prestigious brands such as Honda, Mosa, Pramac, and Green Power, both super-silent and with other features.

In addition to renting power generators in Turin and throughout Italy, we also offer installation and maintenance services. To ensure maximum safety and reliability, we also offer transportation services with unloading via crane and helicopter for installations in remote locations or rugged areas.

Our goal is to provide efficient and personalized rental solutions to meet your specific needs. For this, our experienced technicians will be happy to advise you and evaluate with you the solution that best suits your needs.

We also offer a wide range of lighthouse towers to ensure optimal lighting in your nighttime activities or in conditions of poor visibility.
VIEW THE COMPLETE RENTAL CATALOGUE
Some of our most popular products: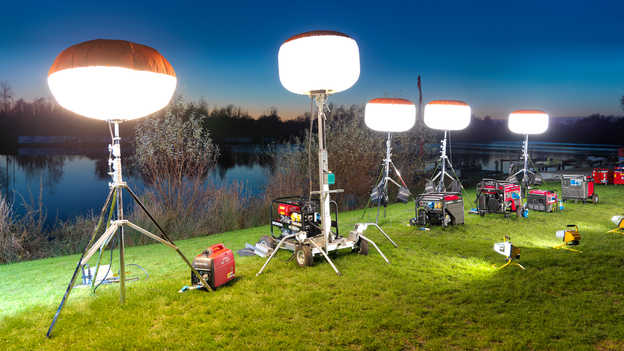 Which product would you like to rent?
Choose the power generator or power group that best suits your needs from our catalog or fill out the request form to receive personalized assistance from our expert technicians. Contact us today to discover how we can help you with the rental service for power generators, lighthouse towers, and tanks in Turin and throughout Italy. Our goal is to support you in the successful realization of your project. We are ready to assist you with our power generator rental service in Turin and throughout Italy!