0


Welcome to the dedicated eCommerce AXO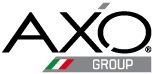 Over the years, AXO Group has specialised in transforming traditional products into low environmental impact machines for agriculture, gardens and industry. Machines 100% made in Italy: generators for work, home and recreation, PTO cardan generators, internal combustion engines with...
Showing 1-19 of 19 item(s)
Showing 1-19 of 19 item(s)
Our history began in 2003 with the establishment of AXO Generators, created to produce and market generating sets for different sectors such as agriculture, gardening, construction, home. To date, the company's field of intervention has expanded, to form a solid and well-established group able to address different market sectors with a significant catalog of products.
Today AXO Group is an Italian company that develops, imports and distributes equipment and a wide range of reliable motor-driven machines, tested and designed to be a convenient response to the needs of the European market.