0
MOSA TF II9 Y J-4x1000 Metal Halide Lighting Tower on Base
OUT OF PRODUCTION
Maximum height (mt): 9
Illuminated area: 4200 m²
Lift: Hydraulic
Lamps: Metal halide
Floodlights: 4 x 1000 W
Transportability: Fixed
Dry weight (Kg): 940
Dimensions Min. (mm): 1780 x 1330 x 2050
Dimensions Max. (mm): 2210 x 1885 x 9000
Wind stability (Km/h): 80
Rotation: 340
Adjustable stabilizers: 4
Maximum single-phase power (kVA): 8
Engine: Kohler KDW 1003
Fuel: Diesel
Autonomy (h): 75
Tank capacity (l): 110
Consumption (l/h): 1.5
Technical features
Phase

Single phase

Maximum power single phase (KW)

6.2

Continuous power single phase (KW)

6.7

Maximum power single phase (KVA)

8

Continuous power single phase (KVA)

7.5

Fuel

Diesel

Frequency (Hz)

50

Voltage (V)

230

Sockets configuration

1 x 230V 16A 2P+T CEE

Engine

Kohler KDW 1003

Emissions Regulations

Stage 5

Engine rpm (rpm)

1500

Starting system

Electric

Engine capacity (cm³)

1116

Number cylinders

3

Cooling

Water

Alternator

Linz E1C13SC/4, synchronous single-phase, brushless

Poles

4

Type of lamps

Metal halide

Lamps

4 x 1000 W

Telescopic pole

Galvanized

Illuminated area (m²)

4200

Total lumens (Lm)

340000

Lifting System

Hydraulic lifting system

Maximum height (m)

9

Mast rotation

340°

Open size (mm)

2210 x 1885 x 9000

Lenght closed (mm)

1780

Width closed (mm)

1330

Height closed (mm)

2050

Transportability

Stationary

Stability to wind (Km/h)

80 Km/h

Fuel tank capacity (L)

110

Consumption (L/h)

1.5

Running time (h)

75

Acoustic power

90 dB(A)

Acoustic pressure

65 dB(A) at 7 m

Dry weight (Kg)

940

Silenced

Yes

Super silenced

Yes

Brushes

No

Engine manufacturer

Kohler
Details
MOSA TF II9 Y J-4x1000 Lighting Tower with 8 kVA Generator on Base
MOSA TF II9 Y J-4x1000 is a compact and easily transportable light tower, which can effectively illuminate areas up to 1800 square meters, with low environmental impact. The MOSA TF II9 Y J-4x1000 is equipped with a 5.5-meter manually-lifting telescopic pole, two 240W LED headlights with high luminous efficiency and single-cylinder Kohler KDW 1003 engine.
Because of its low weight and setup on a manual towing dolly, it can be maneuvered with ease by a single operator.
MOSA TF II9 Y J-4x1000 consists of:
- hydraulic telescopic pole, vertical elevation up to a maximum working height of 9 meters and manual rotation of 340°
- soundproof generator set with water-cooled motor with low fuel consumption;
- command and control panel for the complete management and protection of the MOSA TF II9 Y J-4x1000;
- 4 stabilizers, 2 of which are extendable and adjustable in height to guarantee the stability of the tower on any working surface

Orientation of the floodlights and of the pole
Thanks to the lateral handles, placed at the base of the pole, it is possible to direct the light beam of the floodlights according to the needs, acting in the following two ways:
- by adjusting the inclination of each projector
- by rotating the pole in the desired direction

Versions
- On base
- Approved fast towing trolley
- Slow towing trolley

Technical features MOSA TF II9 Y J-4x1000:
.
Maximum height (mt.): 9
Lighted area: 4200 m²
Lift: Hydraulic
Lamps: Metal halide
Lamps: 4 x 1000 W
Transportability: Fixed
Dry weight (Kg): 940
Min. (mm): 1780 x 1330 x 2050
Max. (mm): 2210 x 1885 x 9000
Wind Stability (Km/h): 80
Rotation: 340°
Adjustable Stabilizers: 4
Maximum single-phase power (kVA): 8
Motor: Kohler KDW 1003
Fuel: Diesel
Runtime (h): 75
Tank Capacity (l): 110
Consumption (l/h): 1. 5
Looking for a light tower with different characteristics? Here you can find the full range Mosa or other brands specializing in the field.

The images are for guidance only.
Technical Sheet / Manuals
Related Cccessories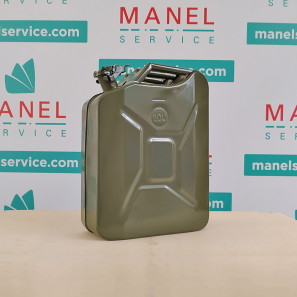 Discounted Price
tax excluded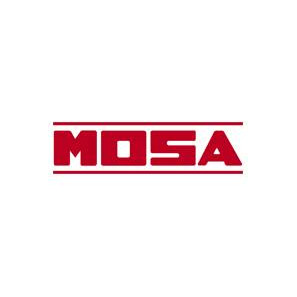 Discounted Price
tax excluded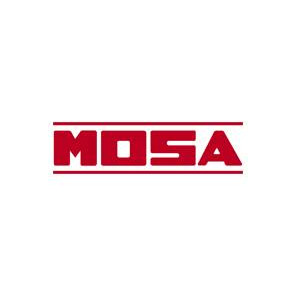 Discounted Price
tax excluded
Technical features
Phase

Single phase

Maximum power single phase (KW)

6.2

Continuous power single phase (KW)

6.7

Maximum power single phase (KVA)

8

Continuous power single phase (KVA)

7.5

Fuel

Diesel

Frequency (Hz)

50

Voltage (V)

230

Sockets configuration

1 x 230V 16A 2P+T CEE

Engine

Kohler KDW 1003

Emissions Regulations

Stage 5

Engine rpm (rpm)

1500

Starting system

Electric

Engine capacity (cm³)

1116

Number cylinders

3

Cooling

Water

Alternator

Linz E1C13SC/4, synchronous single-phase, brushless

Poles

4

Type of lamps

Metal halide

Lamps

4 x 1000 W

Telescopic pole

Galvanized

Illuminated area (m²)

4200

Total lumens (Lm)

340000

Lifting System

Hydraulic lifting system

Maximum height (m)

9

Mast rotation

340°

Open size (mm)

2210 x 1885 x 9000

Lenght closed (mm)

1780

Width closed (mm)

1330

Height closed (mm)

2050

Transportability

Stationary

Stability to wind (Km/h)

80 Km/h

Fuel tank capacity (L)

110

Consumption (L/h)

1.5

Running time (h)

75

Acoustic power

90 dB(A)

Acoustic pressure

65 dB(A) at 7 m

Dry weight (Kg)

940

Silenced

Yes

Super silenced

Yes

Brushes

No

Engine manufacturer

Kohler
Technical Sheet / Manuals
Related Cccessories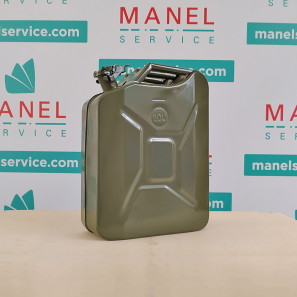 Discounted Price tax excluded
78,00 € + iva
46,00 € + iva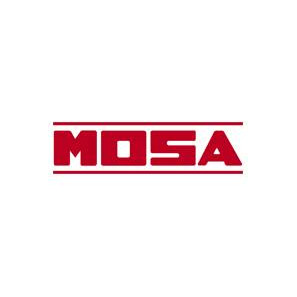 Discounted Price tax excluded
1.580,00 € + iva
815,00 € + iva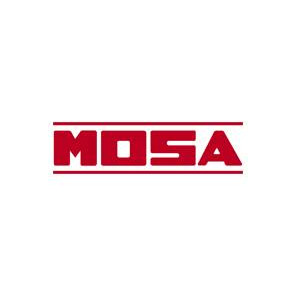 Discounted Price tax excluded
4.350,00 € + iva
2.240,00 € + iva