0
CGM 15DW - HOOD WITH AUTOMATIC CONTROL UNIT
CGM 15DW COFANATO AUTOMATICO
OUT OF PRODUCTION
Maximum three-phase power: 13.2 KW
Continuous three-phase power: 12 KW
Maximum three-phase power: 16.5 KVA
Continuous three-phase power: 15 KVA
Fuel: Diesel
Voltage: 230 V / 400 V
Frequency: 50 Hz
Electrical protection: IP44
Motor: LOMBARDINI LDW 1003
Displacement cc: 686
Engine revolutions: 3000 rpm
Bore x stroke: 75 x 77.6
Aspiration: Natural
Speed ​​regulator: Mechanical
Number and arrangement of cylinders: 3 in line
Cooling system: Water
Starting: Electric
Alternator: Linz, with brushes
Poles: 2
Voltage regulator system: Compound
Consumption: 3.8 Lt / h at 75% of the load
Tank capacity: 50 Lt
Autonomy: 13.2 h at 75% of the load
Length: 1600 mm
Width: 700 mm
Height: 1050 mm
Weight : 350 Kg
Technical features
Phase

Single phase / Three phase

Maximum power three phase (KW)

13.2

Continuous power three phase (KW)

12

Maximum power three phase (KVA)

16.5

Continuous power three phase (KVA)

15

Fuel

Diesel

Frequency (Hz)

50

Voltage (V)

230 / 400

Engine

Lombardini LDW1003

Engine rpm (rpm)

3000

Speed governor

Mechanical

Starting system

Electric

Engine capacity (cm³)

686

Number cylinders

3

Cylinders' position

In line

Cooling

Water

Alternator

With brushes

Poles

2

Protection degree

IP44

Fuel tank capacity (L)

50

Consumption (L/h)

3.8

Running time (h)

13.2

Acoustic pressure

70 dB(A) at 7 m

Length (mm)

1600

Width (mm)

700

Height (mm)

1050

Dry weight (Kg)

350

Silenced

Yes

Super silenced

Yes

ATS Switch device

Optional

Voltage regulator

Compound

Engine manufacturer

Lombardini
Details
CGM 15DW - COVERED WITH AUTOMATIC CONTROL UNIT
These generating sets are equipped with Lombardini / Kohler diesel engines with electric start (with key and battery).
Alternator with 400 Volt Three-phase with accessible neutral or 230 Volt Single-phase - 50 Hz mounted on the base frame. Electric panel for manual control fixed on the unit.
Main applications: isolated villas, campsites, mountain huts, small construction sites, restaurants, farms, artisan industries, sports centers, service stations, etc.
The groups at 3000 rpm they are suitable for non-continuous emergency use, it is not recommended to use them for more than 6 continuous hours and for more than 500 Hr / year.
Technical characteristics CGM 15DW
Maximum three-phase power: 13.2 KW
Continuous three-phase power: 12 KW
Maximum three-phase power: 16.5 KVA
Continuous three-phase power: 15 KVA
Fuel: Diesel
Voltage: 230 V / 400 V
Frequency: 50 Hz
Electrical protection: IP44
Motor: LOMBARDINI LDW 1003
Displacement cc: 686
Engine revolutions: 3000 rpm
Bore x stroke: 75 x 77.6
Aspiration: Natural
Speed ​​regulator: Mechanical
Number and arrangement of cylinders: 3 in line
Cooling system: Water
Starting: Electric
Alternator: Linz, with brushes
Poles: 2
Voltage regulator system: Compound
Consumption: 3.8 Lt / h at 75% of the load
Tank capacity: 50 Lt
Autonomy: 13.2 h at 75% of the load
Length: 1600 mm
Width: 700 mm
Height: 1050 mm
Weight : 350 Kg
Are you looking for a product with different technical characteristics? HERE you can find the full range of CGM generators and other specialized brands.

The image is purely indicative.
Technical Sheet / Manuals
Related Cccessories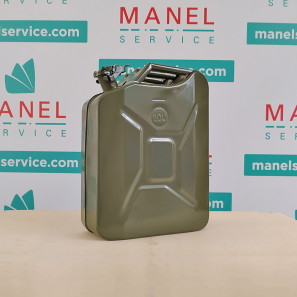 Discounted Price
tax excluded
Technical features
Phase

Single phase / Three phase

Maximum power three phase (KW)

13.2

Continuous power three phase (KW)

12

Maximum power three phase (KVA)

16.5

Continuous power three phase (KVA)

15

Fuel

Diesel

Frequency (Hz)

50

Voltage (V)

230 / 400

Engine

Lombardini LDW1003

Engine rpm (rpm)

3000

Speed governor

Mechanical

Starting system

Electric

Engine capacity (cm³)

686

Number cylinders

3

Cylinders' position

In line

Cooling

Water

Alternator

With brushes

Poles

2

Protection degree

IP44

Fuel tank capacity (L)

50

Consumption (L/h)

3.8

Running time (h)

13.2

Acoustic pressure

70 dB(A) at 7 m

Length (mm)

1600

Width (mm)

700

Height (mm)

1050

Dry weight (Kg)

350

Silenced

Yes

Super silenced

Yes

ATS Switch device

Optional

Voltage regulator

Compound

Engine manufacturer

Lombardini
Technical Sheet / Manuals
Related Cccessories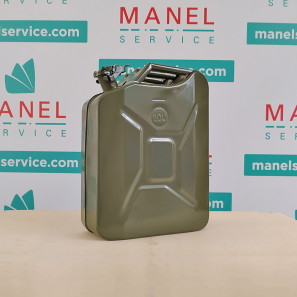 Discounted Price
tax excluded