0
CGM 10P-B20 WITH AUTOMATIC CONTROL PANEL
Phase type: Single-phase / Three-phase
Maximum three-phase power: 8.8 KW / 11 KVA
Three-phase continuous power: 8 KW / 10 KVA
Maximum single-phase power: 2.9 KW / 3.67 KVA
Single-phase continuous use power: 2.67 KW / 3.3 KVA
Fuel: Diesel
Voltage: 230 V / 400 V
Frequency: 50 Hz
Motor: PERKINS 403A-11G
Engine speed: 1500 rpm
Starting: Electric
Consumption: 2 Lt/h at 75% load
Length: 1400 mm
Width: 700 mm
Height: 1400 mm
Weight: 360 Kg
AVR
Technical features
Phase

Single phase / Three phase

Maximum power single phase (KW)

2.9

Continuous power single phase (KW)

2.67

Maximum power single phase (KVA)

3.67

Continuous power single phase (KVA)

3.3

Maximum power three phase (KW)

8.8

Continuous power three phase (KW)

8

Maximum power three phase (KVA)

11

Continuous power three phase (KVA)

10

Fuel

Diesel

Frequency (Hz)

50

Voltage (V)

230 / 400

Sockets configuration

Terminal box

Engine

PERKINS 403A-11G

Emissions Regulations

Stationary Use

Engine rpm (rpm)

1500

Starting system

Electric

Engine capacity (cm³)

1131

Number cylinders

3

Cooling

Water

Alternator

Brushless

Poles

4

Protection degree

IP44

Bore x stroke (mm)

77 x 81

Fuel tank capacity (L)

55

Consumption (L/h)

2

Running time (h)

27.5

Length (mm)

1400

Width (mm)

700

Height (mm)

1400

Dry weight (Kg)

360

Silenced

No

Super silenced

No

Product type

Generator

ATS Switch device

Optional

Voltage regulator

AVR

Engine manufacturer

Perkins
Details
CGM 10P-B20 Single/three-phase 11KVA generator with automatic control panel
The CGM 10P-B20 is a single/three phase 11KVA generator with a 1500 rpm Perkins diesel engine, compact and easy to use, mounted on a fixed base. This CGM 10P-B20 generator is in the open version and is easy to handle and transport thanks to its base with swinging feet.
The CGM 10P-B20 generator consists of a Linz, Stamford or Mecc Alte alternator, self-excited, brushless and with AVR voltage regulator.The CGM 10P-B20 generator is equipped with an electric starter with a low fuel consumption battery, consuming only 2 litres per hour at 75% load. In addition, it is equipped with a panel with an automatic control unit and terminal block for automatic start-up.
This generator is perfect for use outdoors, such as on construction sites. The CGM 10P-B20 generator is part of the Industrial range and is characterised by its versatility for installation in urban environments such as shops or shopping centres, for the telecommunications environment, for military applications and much more.

Technical characteristics of the CGM 10P-B20 generator:
Phase type: Single-phase / Three-phase
Maximum three-phase power: 8.8 KW / 11 KVA
Three-phase continuous power: 8 KW / 10 KVA
Maximum single-phase power: 2.9 KW / 3.67 KVA
Single-phase continuous use power: 2.67 KW / 3.3 KVA
Fuel: Diesel
Voltage: 230 V / 400 V
Frequency: 50 Hz
Motor: PERKINS 403A-11G
Engine speed: 1500 rpm
Starting: Electric
Consumption: 2 Lt/h at 75% load
Length: 1400 mm
Width: 700 mm
Height: 1400 mm
Weight: 360 Kg
AVR

If you are looking for a product like the CGM 10P-B20 then you can browse the full range of CGM generators or other types of products in our catalogue to find the one that best suits your needs.

Images and technical data are not binding.
Technical Sheet / Manuals
Related Cccessories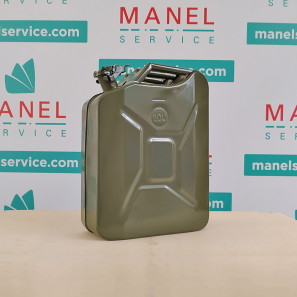 Discounted Price
tax excluded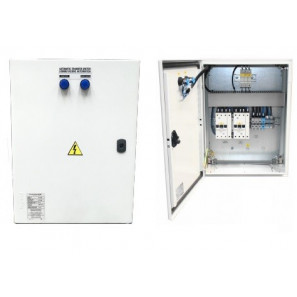 Discounted Price
tax excluded
Technical features
Phase

Single phase / Three phase

Maximum power single phase (KW)

2.9

Continuous power single phase (KW)

2.67

Maximum power single phase (KVA)

3.67

Continuous power single phase (KVA)

3.3

Maximum power three phase (KW)

8.8

Continuous power three phase (KW)

8

Maximum power three phase (KVA)

11

Continuous power three phase (KVA)

10

Fuel

Diesel

Frequency (Hz)

50

Voltage (V)

230 / 400

Sockets configuration

Terminal box

Engine

PERKINS 403A-11G

Emissions Regulations

Stationary Use

Engine rpm (rpm)

1500

Starting system

Electric

Engine capacity (cm³)

1131

Number cylinders

3

Cooling

Water

Alternator

Brushless

Poles

4

Protection degree

IP44

Bore x stroke (mm)

77 x 81

Fuel tank capacity (L)

55

Consumption (L/h)

2

Running time (h)

27.5

Length (mm)

1400

Width (mm)

700

Height (mm)

1400

Dry weight (Kg)

360

Silenced

No

Super silenced

No

Product type

Generator

ATS Switch device

Optional

Voltage regulator

AVR

Engine manufacturer

Perkins
Technical Sheet / Manuals
Related Cccessories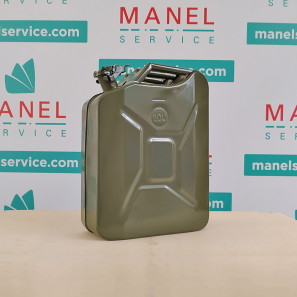 Discounted Price
tax excluded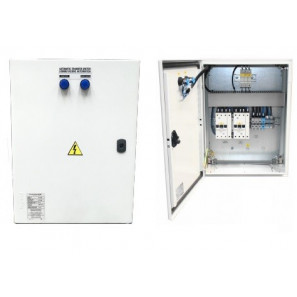 Discounted Price
tax excluded