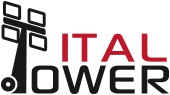 Italtower: illumination systems and lighting towers

Italtower, with its wide range of illumination systems, is one of the best brands of lighting tower manufacturers.
Italtower is a leading Italian company in its field and offers two lines of lighting towers:
- Gen-Set Powered: with internal diesel or petrol generator set, designed to meet every need;
- Mast & Light: without generator to be connected to an energy source such as an Elentek power division generator set or power grid.
Buying Italtower lighting towers means relying on safe products. Italtower lighting towers are characterised by high safety on the move and easy inspection and refuelling. Moreover, choosing this type of product means relying on devices that can be activated quickly and customised in colours.
Thanks to their characteristics, lighting towers Italtower can simplify the installation and use of an illumination system. They are equipped with a cushioned axle complete with wheel brake and inertia brake system on the rudder, they can be connected in series of several units to fully exploit the capacity of the generating set, they are easy to transport and manage, they are functional and easy to maintain, they have polizene profiles to minimize friction and effort in lifting the headlight column, they have a wide range of lighting intensities and electrolytic galvanizing of steel parts.
Italtower's lighting towers can have multiple applications depending on each purpose.
Here are some examples of different fields in which Italtower illumination products can be used:
- Construction sites
- Events and shows
- Industrial applications
- Road works
- Civil Protection
- Rentals
So remember, you will not be able to know how well Italtower works untill you experience it yourself. What are you waiting for? Take a look at our catalogue to see the wide variety of products and find the illumination system you are looking for.