0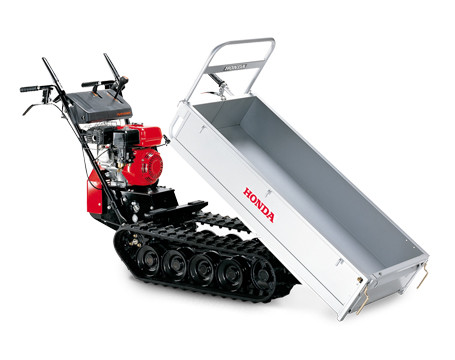 Tracked barrows

Tracked barrows for sale, are an effective solution for transporting heavy materials saving time and effort. Honda tracked barrows make your work easier and make transport easier and safer. In addition, in reducing injuries, the tracked barrows also take a weight off you. The tracked barrows for sale in our catalogue are durable and reliable and are fuelled by petrol. Ideal for use by construction, agriculture and emergency services workers, the tracked trolleys on sale are suitable for a variety of activities requiring the movement of heavy materials. Tracked trucks are also perfect for applications on unstable or steep terrain and are distinguished by their great manoeuvrability with a turning radius of 71 cm, and their tread pattern minimises ground damage, which is important when used on lawns and gardens. Equipped with the professional Honda GX/V160 engine, the tracked trailers provide constant power and high torque with loads up to 500 kg: moving such volumes by hand would require you to make exhausting and numerous journeys. In addition, they can handle height differences of up to 15º.
The innovative hydrostatic drive is mounted exclusively on the HP 500 crawler truck and allows you to do the job at your own pace. The platform of these tracked barrows not only carries the heavy material to its destination, but also tilts and deposits the payload on the ground - all you have to do is release the stop and tilt the width-adjustable platform. This function makes it easy to deposit the load on the ground without having to lift the machine.
We have selected for you Honda as the leading brand in the sector and in particular its top-of-the-range product: the HP 500 tracked barrow with tipper and hydraulic pantograph lifting.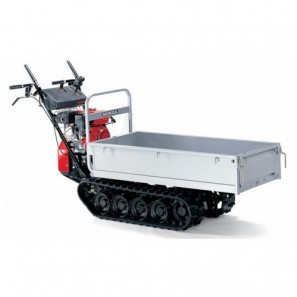 Discounted Price
tax excluded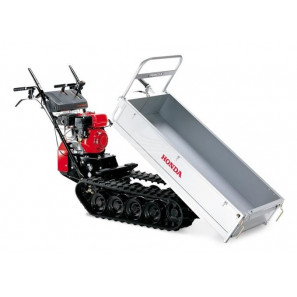 Discounted Price
tax excluded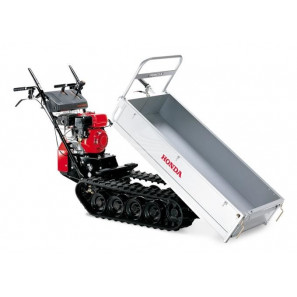 Discounted Price
tax excluded