0
KIPOR KDE6500E
Phase type: Single-phase
Maximum single-phase power: 5 KVA
Single-phase continuous use power: 4.5 KVA
Fuel: Diesel
Voltage: 230 V
Frequency: 50 Hz
Engine: KD120
Engine speed: 3000 rpm
Starting: Manual / Electric
Consumption: 2.25 Lt/h
Length: 720 mm
Width: 480 mm
Height: 640 mm
Weight: 108 Kg
AVR
Technical features
Phase

Single phase

Maximum power single phase (KVA)

5

Continuous power single phase (KVA)

4.2

Fuel

Diesel

Frequency (Hz)

50

Voltage (V)

230

Sockets configuration

3 x 230V

Engine

KD120

Emissions Regulations

Stage 5

Engine rpm (rpm)

3000

Starting system

Manual / Electric

Engine capacity (cm³)

418

Oil capacity (L)

1.65

Cooling

Forced air

Fuel tank capacity (L)

13.5

Consumption (L/h)

2.25

Running time (h)

6

Acoustic pressure

79 dB(A) at 7 m

Length (mm)

720

Width (mm)

480

Height (mm)

640

Dry weight (Kg)

108

AVR

Yes

Silenced

No

Super silenced

No

Product type

Generator

ATS Switch device

No

Voltage regulator

AVR

Engine manufacturer

Kipor
Details
KIPOR KDE6500E Single-phase generator 4,5KVA AVR
KIPOR KDE6500E is a single-phase 4,5KVA generator with a diesel engine, compact and easy to use. Thanks to its enclosure, the KIPOR KDE6500E generator significantly reduces noise emissions, making it super-silenced.
The KIPOR KDE6500E generator is designed with a diesel engine equipped with electric start with battery and manual recoil starter. The KIPOR KDE6500E generator is equipped with an AVR voltage regulator that guarantees a clean and constant energy in any condition of use and avoids that the voltage can have high or low peaks that could compromise the functionality of the appliances connected to the generating set.
Thanks to the AVR device, all the gensets in this line can always deliver a constant voltage regardless of engine acceleration.
The KIPOR KDE6500E generator, due to its light weight, is ideal for use in densely populated urban areas, camping, boating, photography and film sets, and as an alternative energy source in homes in the event of a power outage.
The KIPOR KDE6500E is easy to transport and, thanks to its AVR regulator and low fuel consumption, can run for up to 6 hours. For a greater comfort of use it has 4 wheels and tubular handles that make it very handy and also resistant to be transported everywhere with extreme ease.
The KIPOR KDE6500E single-phase generator is perfect for hobby use and has an excellent quality/price ratio.

The KIPOR KDE6500E single-phase generator features, among other things:
- Oil alert device
- Thermal switch
- Voltmeter
- Fuel level indicator

Technical characteristics of the KIPOR KDE6500E:
Phase type: Single-phase
Maximum single-phase power: 5 KVA
Single-phase continuous use power: 4.5 KVA
Fuel: Diesel
Voltage: 230 V
Frequency: 50 Hz
Engine: KD120
Engine speed: 3000 rpm
Starting: Manual / Electric
Consumption: 2.25 Lt/h
Length: 720 mm
Width: 480 mm
Height: 640 mm
Weight: 108 Kg
AVR

If you are looking for a product like the KIPOR KDE6500E then you can browse the full range of KIPOR generators or other types of products in our catalogue. Using the practical filters you can find the one that best suits your needs.

Images and technical data are not binding.
Technical Sheet / Manuals
Related Cccessories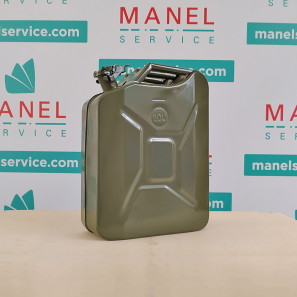 Discounted Price
tax excluded
Technical features
Phase

Single phase

Maximum power single phase (KVA)

5

Continuous power single phase (KVA)

4.2

Fuel

Diesel

Frequency (Hz)

50

Voltage (V)

230

Sockets configuration

3 x 230V

Engine

KD120

Emissions Regulations

Stage 5

Engine rpm (rpm)

3000

Starting system

Manual / Electric

Engine capacity (cm³)

418

Oil capacity (L)

1.65

Cooling

Forced air

Fuel tank capacity (L)

13.5

Consumption (L/h)

2.25

Running time (h)

6

Acoustic pressure

79 dB(A) at 7 m

Length (mm)

720

Width (mm)

480

Height (mm)

640

Dry weight (Kg)

108

AVR

Yes

Silenced

No

Super silenced

No

Product type

Generator

ATS Switch device

No

Voltage regulator

AVR

Engine manufacturer

Kipor
Technical Sheet / Manuals
Related Cccessories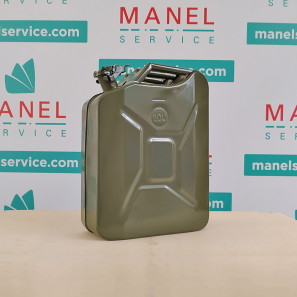 Discounted Price
tax excluded