0
KIPOR IG2000P
Phase type: Single-phase
Maximum single-phase power: 4 KVA
Single-phase continuous use power: 3.2 KVA
Fuel: Gasoline
Voltage: 230 V
Frequency: 50 Hz
Engine: 4-stroke OHV
Engine speed: 4500 rpm
Starting: Manual
Consumption: 1.23 Lt/h
Length: 510 mm
Width: 290 mm
Height: 420 mm
Weight: 22 Kg
Super-silenced
Inverter
Technical features
Phase

Single phase

Maximum power single phase (KVA)

4

Continuous power single phase (KVA)

3.2

Fuel

Gasoline

Frequency (Hz)

50

Voltage (V)

230

Sockets configuration

2 x 230V

Engine

4 stroke

Emissions Regulations

Stationary Use

Engine rpm (rpm)

4500

Starting system

Manual

Engine capacity (cm³)

105.6

Oil capacity (L)

0.4

Cooling

Forced air

Fuel tank capacity (L)

3.7

Consumption (L/h)

1.23

Running time (h)

3

Acoustic pressure

73 dB(A) at 7 m

Length (mm)

510

Width (mm)

290

Height (mm)

420

Dry weight (Kg)

22

Inverter

Yes

Silenced

Yes

Super silenced

Yes

Product type

Generator

ATS Switch device

No

Voltage regulator

Inverter
Details
KIPOR IG2000P Single-phase 3,2KVA super-silent generator
KIPOR IG2000P is a single-phase 3,2KVA generator with a petrol engine, compact and easy to use. Thanks to its enclosure, the KIPOR IG2000P generator significantly reduces noise emissions, making it super-silenced.
The KIPOR IG2000P generator is designed with a petrol engine equipped with manual recoil start and inverter voltage regulator which guarantees clean and constant energy in all conditions of use.
The KIPOR IG2000P generator is easy to transport and thanks to the inverter regulator and its low fuel consumption it can have an autonomy of about 3-6 hours.
For a greater comfort of use it has a practical handle that makes it very manageable to be transported everywhere with extreme ease.
Thanks to its low weight (about 30% less than normal generators), the KIPOR IG2000P inverter generator is ideal for use in densely populated urban areas, camping, boating, photo and film sets and as an alternative energy source in homes in the event of a power blackout. The KIPOR IG2000P single-phase generator is perfect for hobby use and is excellent value for money.

The KIPOR IG2000P single-phase generator features, among other things:
- Oil alert device
- Thermal switch
- Economiser

Technical characteristics of the KIPOR IG2000P generator:
Phase type: Single-phase
Maximum single-phase power: 4 KVA
Single-phase continuous use power: 3.2 KVA
Fuel: Gasoline
Voltage: 230 V
Frequency: 50 Hz
Engine: 4-stroke OHV
Engine speed: 4500 rpm
Starting: Manual
Consumption: 1.23 Lt/h
Length: 510 mm
Width: 290 mm
Height: 420 mm
Weight: 22 Kg
Super-silenced
Inverter

If you are looking for a product like the KIPOR IG2000P then you can browse the full range of KIPOR generators or other types of products in our catalogue. Using the practical filters you can find the one that best suits your needs.

Images and technical data are not binding.
Technical Sheet / Manuals
Related Cccessories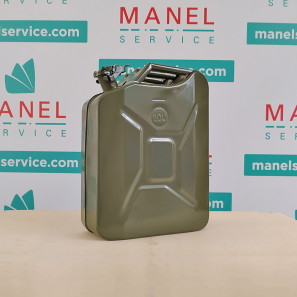 Discounted Price
tax excluded
Technical features
Phase

Single phase

Maximum power single phase (KVA)

4

Continuous power single phase (KVA)

3.2

Fuel

Gasoline

Frequency (Hz)

50

Voltage (V)

230

Sockets configuration

2 x 230V

Engine

4 stroke

Emissions Regulations

Stationary Use

Engine rpm (rpm)

4500

Starting system

Manual

Engine capacity (cm³)

105.6

Oil capacity (L)

0.4

Cooling

Forced air

Fuel tank capacity (L)

3.7

Consumption (L/h)

1.23

Running time (h)

3

Acoustic pressure

73 dB(A) at 7 m

Length (mm)

510

Width (mm)

290

Height (mm)

420

Dry weight (Kg)

22

Inverter

Yes

Silenced

Yes

Super silenced

Yes

Product type

Generator

ATS Switch device

No

Voltage regulator

Inverter
Technical Sheet / Manuals
Related Cccessories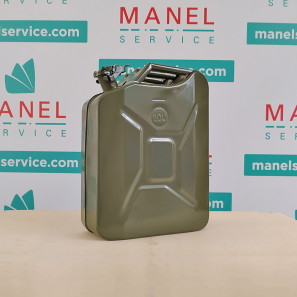 Discounted Price
tax excluded